Tufted vs Woven: which is best?
There are two main types of artificial surface you can choose from – tufted or woven – and there's a significant difference between the two.
Woven surfaces have been around for many years and while they are perfectly acceptable, they're not necessarily the best choice if you're looking for long-lasting reliability.
The latest high-calibre tufted surfaces, on the other hand, have been proven to offer enhanced durability, and independent analysis based on the tried-and-trusted British Standard test used by the ECB (England and Wales Cricket Board) in its TS6 Performance Standard proves that they can be nearly twice as hard-wearing as their woven equivalents.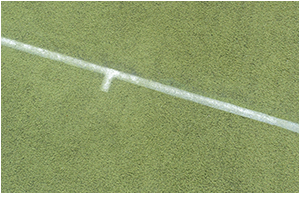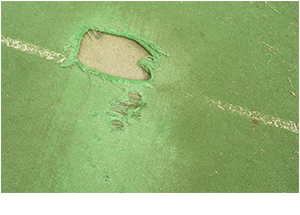 As the world's leading supplier of non-turf cricket pitches, Notts Sport knows how important it is to make the right choice for your synthetic surface requirements.
This website is designed to help you understand the key issues in the great tufted vs woven debate, so you can make an informed decision based on evidence.